Welcome To Our Website
Thank you for visiting the website of Deerfield Beach chiropractor Dr. Roy Goodman and Florida Spine & Wellness Group. In practice for over 16 years, Dr. Roy Goodman strives for excellence through superior patient treatment, education and satisfaction.

Within this site you will find all types of health-related information. Information about our office and services, chiropractic, diet and nutrition, back and neck pain, work and auto injuries, a monthly health newsletter and much, much more.
Do you have no answer why you have pain?? We can help you get out of pain NOW !!! We will see new patients same day. OPEN LATE TIL 7pm.
We hope you enjoy the information and share it with others. Again, thank you for visiting and remember to come back often.

Yours in health,

Dr. Roy Goodman, D.C.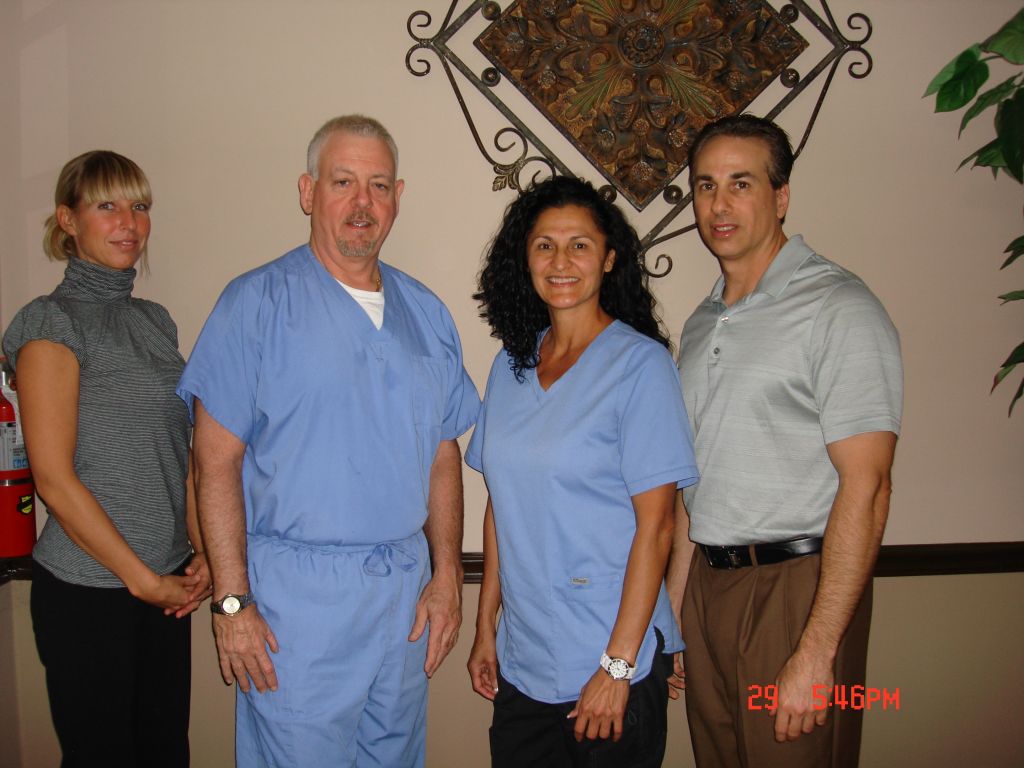 Dr. Treese Mike Joni Dr. Goodman
We Specialize in: Auto Accident Pain, Worker Compensation and Sports Injuries
Most Insurance Accepted - Including For Massage
Auto Accident?? Dont Pay For That Massage -We file your insurance - With Little or Nothing out of pocket
Get out of Pain Now!!! Call for your appt.
We are a Participating Provider for: United Healthcare, Cigna, Humana & Aetna
All Auto Insurance & most Workers Comp
We Offer Physical Therapy
Learn How We can Help you in this short TV show:
Se Habla Espanol !!!!

Physical Therapy with our Licensed Therapist can help:
•HAVE A SCRIPT FOR Physical Therapy?
OR
•POST SURGERY
---